Dynamic Website is the need of the hour for dynamic nature of human beings
It is one of the examples of website, the word itself suggest dynamic which changes on frequent intervals, it depends as per the time, time zone, language and multiple factors. It includes website content from client-side scripting and server-side scripting to change HTML (Hypertext mark language) it is the sublime programming structure. Java script is major source in client-side script and in server-side scripts functions on the server that hosts the page. Primarily PHP, ASP, JSP, RUBY on Rails, etc languages are used to develop Dynamic websites.
Hyper Text Pre-Processor (PHP) main objective is Web development. The founding father of the same is popularly known as Rasmus Lardof. This language was invented in 1994. The PHP software is freely available; it comes under the licensee of PHP.
Dynamic websites are more attractive and appealing in nature. It engages viewers with good range of color combinations, images, features which attracts to the human eye. Dynamic sites are expensive to built, but also consist many advantages. They are interactive in very nature and form. It easily distributes the HTML coding across the web-page, contains fields and links. The quite common examples of dynamic websites are CMS, Blogs. It offers liberty to users to upload documents, discussions, raise concerns/queries, chat.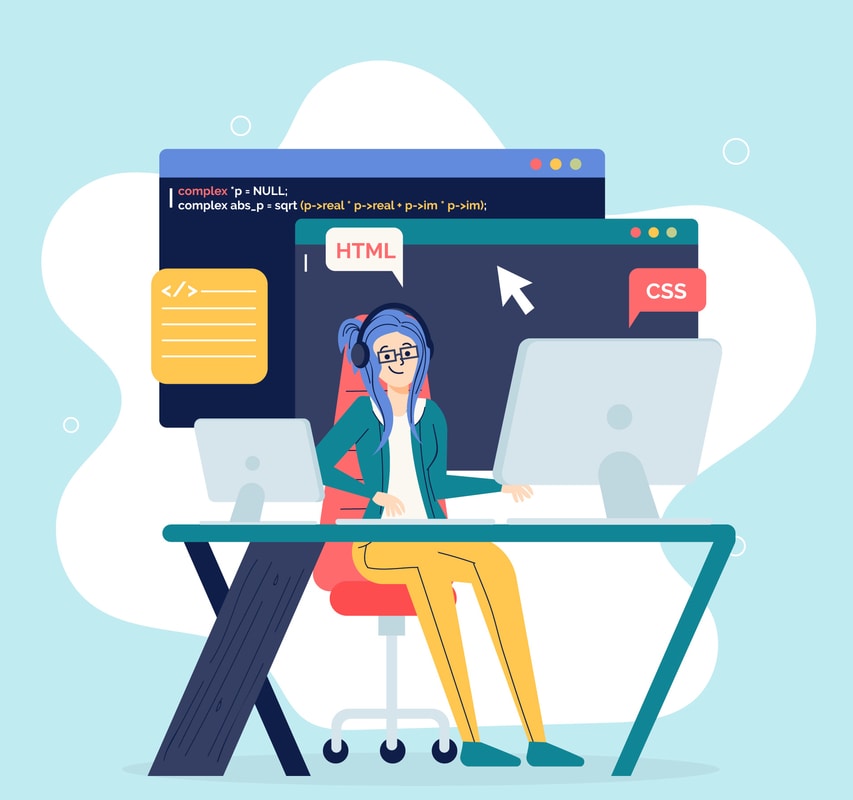 "Websites promote you 24/7: No employee will do that." ― Paul Cookson
WordPress is not owned by any company; it is a WordPress foundation.
WordPress is one of the simple websites which individuals can create by own. It is affordable and economical. In this digital and internet era, 34% of the websites are built on this platform. It is open source tool which suits to human pockets.
It is the platform where you can make variety of websites like Blogs, e-commerce, Personal profiles, Matrimonial sites, Memberships sites. It is developed on PHP and MY SQL. It can be easily installed and upgraded. Templates are readily available which are flexible in nature. It reduces deployment cost and can be customized as per client's requirements. Simple and user friendly to use and consist of Plug-in. multiple users can use this site. Non-technical person can also design and develop the same.
This website is released under GNU GPL License, in this individual possess authorized rights to download and use it. Source code is available for everyone. All governments, schools, hospitals, town use the same. It is available in multiple language, approximately 60 and more and can be used in multilingual platforms. It possesses automated updated system.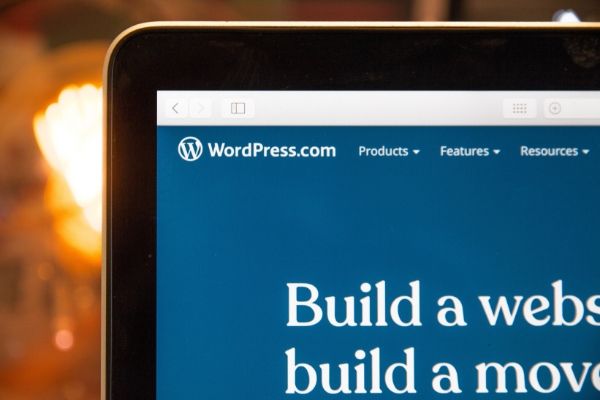 "We don't just build websites, we build websites that SELLS"― Christopher Dayagdag
CONCEPT OF ALL UNDER ONE ROOF IS OLD, NOW A DAYS THERE IS TREND OF COMPLETE SOLUTIONS IN YOUR FINGERS – THE POWER OF HUMAN FINGERS!!
Shopify comes under the category of e-commerce websites, as we are aware that world is becoming hassle free and comfort zone is playing an important role in the lives of humans. Everything which you desire is available online.
It is online cloud-based store, headquartered in Ottawa, Canada. This site is available in multiple platforms such as mobile applications, social media platforms. It manages display of all products, payment gateway, and shipping. Marketers have flexibility to run the online marketing and transactions from every nook and corner across the globe.
Shopify is available in multi language like Italian, English, Dutch, Spanish, and Japanese. It is easy to set up. This online store is responsive in nature that is available in all platforms like tablets, Smart TV, Mobiles. All Apps can be easily integrated in this with proper security and worry-free approach. Customization of the site is available as per clients wish. This site is also available with SEO feature inbuilt with beautiful and attractive themes.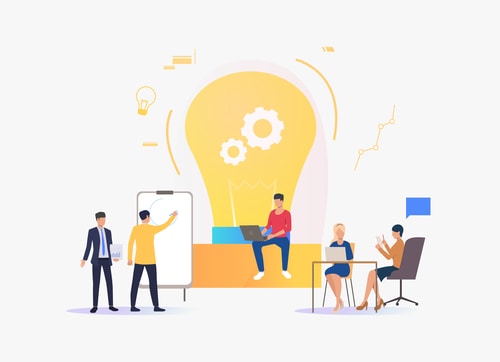 Shopify is better than any other platform we've played with, and we've played with them all - Jonathon Bayme, CEO of Theory!!
It is based on the concept of 4S i.e. SIMPLE SOLUTIONS FOR SMART SOUND MINDS
To make an everlasting impact in the minds of our valued customers and to be a class apart, it is the business rule to be aware about market trends and happenings at root level. It is necessary to understand the mindsets, feedback from market base. To be in regular interaction and to be more personalized in nature is the existing trend of the business.
We possess expertise in this and have option of creating CRM, known as customer relationship management. It is popularly used for organization relationships, interactions to reach out prospective and existing customer. It helps business establishments to help and maintain relationships with clients and stakeholders. Frequent feedback and exchange programmes are inevitable for effective sales. CRM can be customized as per the clients. It is integrated business tool, where sales team can keep a track of their prospective and existing clients. Marketing team can forecast about the marketing happenings. Customer service department can play effective role for client conservations. Supply chain procurement manages engagements in an effective manner. Hr team will be more productive in the recruitment, retention and entire HR process. CRM complies data from varied sources uses Google analytics, customers history for best excellent communication.
Different types of CRM are:
Strategic
Operational
Analytical
Collaborative
Customer data platform
How you gather, manages and use information will determine whether you win or base. –Bill Gates
ALL INFORMATION AT ONE GLANCE
It is essential to have and incorporate proper Dashboard Management System in an organization, as it provides necessary and critical information for the management.
It contains:
Measures
Actions Required
Completed Projects and projects in offing
Resources
It helps to provide easy flow of information within organization, provides information on vital projects, deadlines, meeting dates and many more.
Benefits of using Dashboards:
Transparency of Data
Authentic Information
Segregation of Data
Responsibility/Accountability of different accounts
Interactions
The dashboard provides real-time results by extracting value from all resources
In this competitive era, the major source of productivity lies on the shoulders of the employees. Human resource is the prime pillar of the organization. It's the responsibility of the management to be more cautious in this arena. To measure the productivity and track of the assign task of each employee, we have a system known as EMS (Employee Management System). This approach is divided in the following categories
Selection
Monitoring
Interaction
Reward
Discipline
The below mention reasons are crucial to incorporate EMS
Effective work/task management
Gives real time information of accomplished task, pending tasks
Keeps employees engaged in activities
Employees data, personal information all is secured
Easy guide at the time of appraisal
Employees are companies' greatest asset and competitive advantage, every organization wants to attract and retain best employees and to keep them always motivated, engaged and to make them feel they are integral part of the organization mission.
Reduces paper and documentation process
Database of all former and existing human resource are well secure
Error free and without human intervention time and attendance can be managed
Payroll and Salary management
Rewards and employees' activities management
Productivity management
Better Communication
"Your work is going to fill a large part of your life, and the only way to be truly satisfied is to do what you believe is great work. And the only way to do great work is to love what you do." – Steve Jobs
WEB HOSTING
In simple terms it is the approach which permits individuals and marketers to make visible about the existence of their organization via www, i.e. World Wide Web. Days are gone when it was limited only in education, science and engineering purposes, now it is open for all domains. Web hoist are the service providers which provides space on servers. Majorly it is classified in two types – Smaller hosting and larger hosting services.
Smaller hosting services: In this, files can be uploaded via FTP (File Transfer Protocol). It is delivering to the web "AS IS" or with minimum processing.
Shared Hosting Service: In this approach many sites are placed in one server, like education, commercials, etc.
DEDICATED SERVERS
In this approach, user have own web server and control. In actual sense, client is not the owner of the server, only owner possess the administrative access. Client is only responsible to the security of the server.
CLOUD SERVERS
This approach is in more demand now days, as it is more reliable and powerful. It provides only the consumed resources amount rather than complete package. It is cost effective and security free. In this user are more focused on their main domain task.
It is divided into two categories:
IAAS (Infrastructure as a service) examples are as Amazon web services, Microsoft Azure.
PAAS (Platform as service) examples are Apprenda, Red Hat open shift.
SAAS (Software as a Service) examples are Google Applications, Sales force
Cloud computing is a great euphemism for centralization of computer services under one server. -Evgeny Morozov
A/B TESTING
This approach is known as split testing and popularly known as split testing and bucket testing; here two versions are compared against each other. The prime objective to gain understanding of better performance. This principle works on hypothesis on different situations, how humans will behave in specific situations. It is continuous efforts for improved performance and productivity.
M/V TESTING
In this approach testing is done on the elements of one web page. This testing is more complicated in technical terms as compare to A/B Testing.
Let us help you through this time. Let's pull the trigger.